Jim Green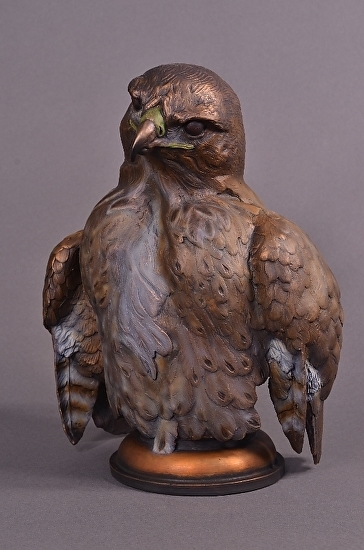 "Elise"
Welcome to Jim Green Sculpture
Say hello to "Elise". She is a red-tailed hawk cared for at the Black Hills Raptor Center. She was my model for this year's quickdraw at their Art on the Wing fundraiser. I just finished her on November 11 in metal, just in time to introduce her at the Plantation Wildlife Arts Festival.
Come into the site and take a look at the rest of my growing collection of sculpture.