Jim Green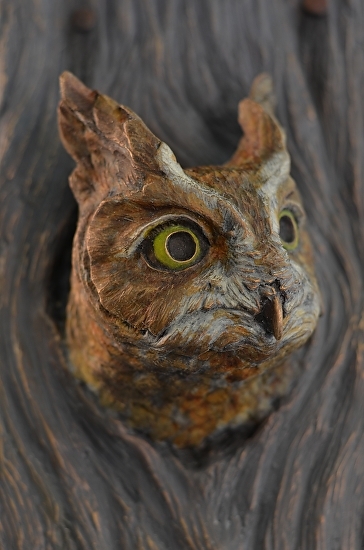 "Sentry Duty"
This little eastern screech owl was inspired by a screech owl named Little Red Riding Hoot at the Black Hills Raptor Rehabilitation Center in Rapid City SD.
She is fun new piece this year with a few more to come.
Come into the site and take a look at the rest of my work.
You have my personal satisfaction guarantee.